Actislim

Slender Complex
60
High Strength Formula With Added Garcinia Cambogia
With Added Raspberry Ketone
Suitable For Vegetarian and Vegan Users and Is The Perfect Weight Loss Supplement Designed For Women
Rapid Release Capsules
UK Manufactured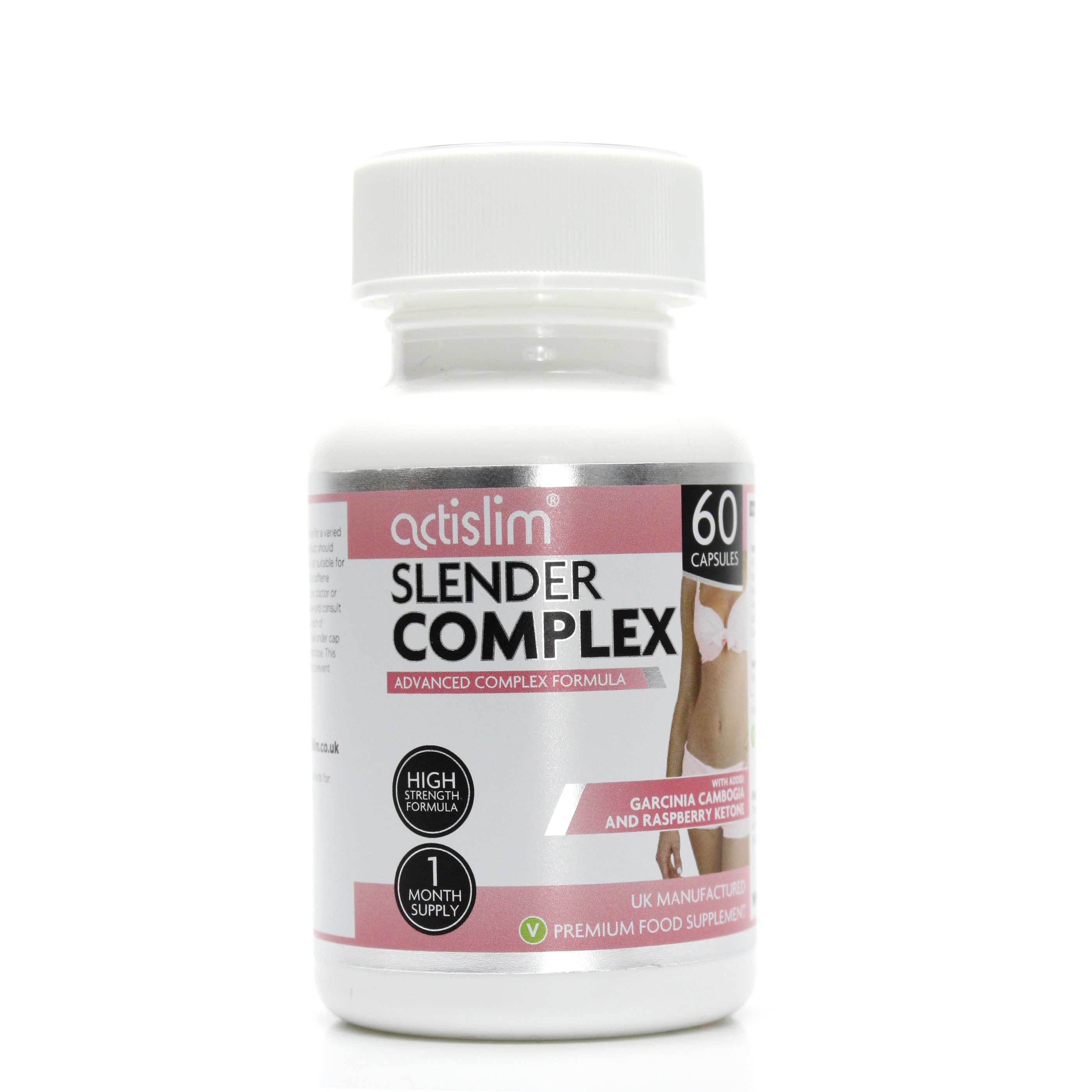 £14.95
A 100% Pure complex formula containing all of the ingredients found in many of the popular 'single ingredient' weight loss slimming pills.
Proven to work contains ingredients such as Garcinia Cambogia, Citrus Aurantium and Raspberry Ketone. Proven to inhibit fat production and suppress appetite. Increase lean muscle mass and turn your body into a fat burning machine!
Antioxidant Alpha Lipoic Acid is also found in this amazing formula and is used in the body to break down carbohydrates and to make energy helping to improve metabolism.
Combining these powerful natural ingredients has led to us creating one of the most effective natural fat burners available specifically designed for women.
MORE INFO
Why Customers Love Actislim Slender Complex:
Contains Powerful Natural Fat Burning and Antioxidant Ingredients


Designed specifically for women "super effective"


Amazing Value 60 Capsules


Vegetarian and Vegan Friendly


UK Manufactured Premium Quality


Easy to swallow capsules


Ingredients From Natural Sources