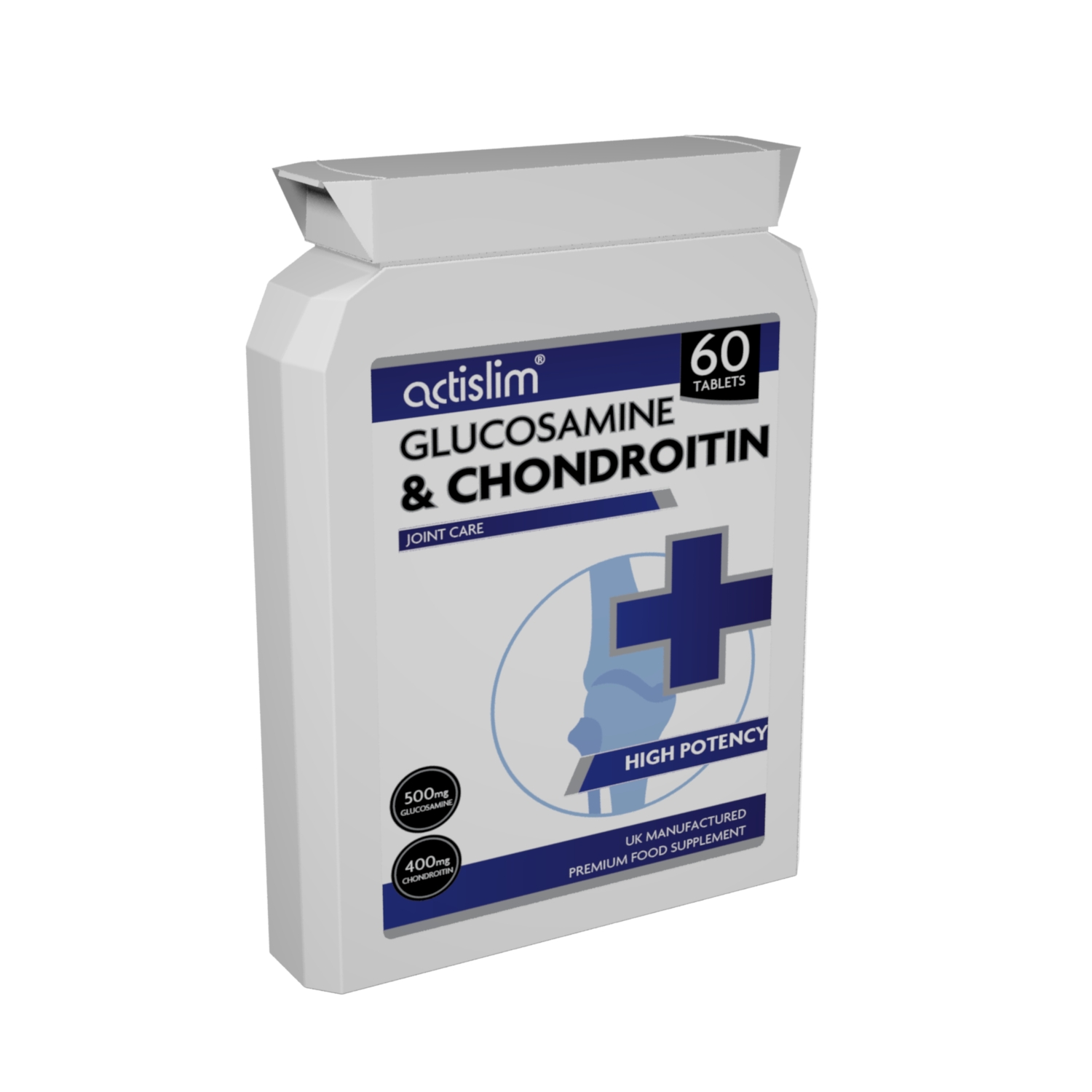 Actislim

Glucosamine Chondroitin
60 Tablets
Provides 500mg glucosamine sulphate 2KCI & 400mg of chondroitin
BUY NOW
Providing a massive 500mg of Glucosamine Sulphate and 400mg of Chondroitin.
What is Glucosamine?
Glucosamine is found naturally in the fluid around the joints, and in bones. It plays a vital role in building cartilage, and many people take it as a supplement to treat arthritis and osteoarthritis.
What is Chondroitin Sulphate?
Chondroitin Sulphate is a naturally occurring substance in our bodies and is an important component of cartilage.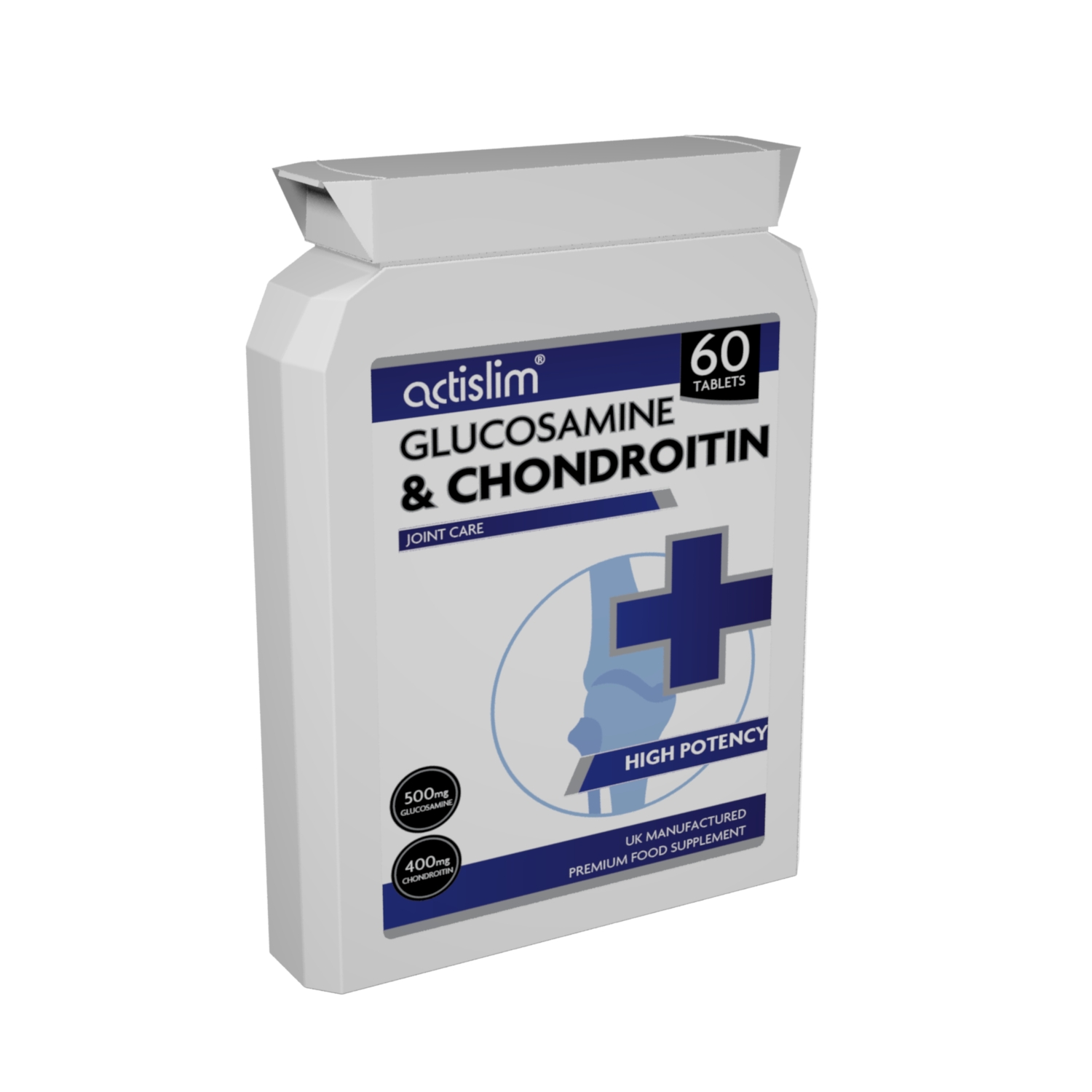 £7.95