Actislim

Creatine Monohydrate 700mg
90 Capsules
Increase Physical Performance
High potency formula
BUY NOW
If you're looking for a supplement that can enhance performance and help improve the build of lean mass then Actislim Creatine Monohydrate could be the one for you!
With its clear instructions and easy to swallow capsules its much easier than the powders and ready made shakes currently on the market. Just 3 capsules before a workout and 3 afterwards is enough to help improve strength, speed and lean mass as it is designed to increase physical performance in high intensity short term sessions.
MORE INFO
Naturally found within the body, creatine is mainly produced in the liver then transported in the blood to the muscle cells. Creatine increases performance in high intensity exercise and as a result can be hugely beneficial to your training regime, whather it be spinning, jogging or weight training.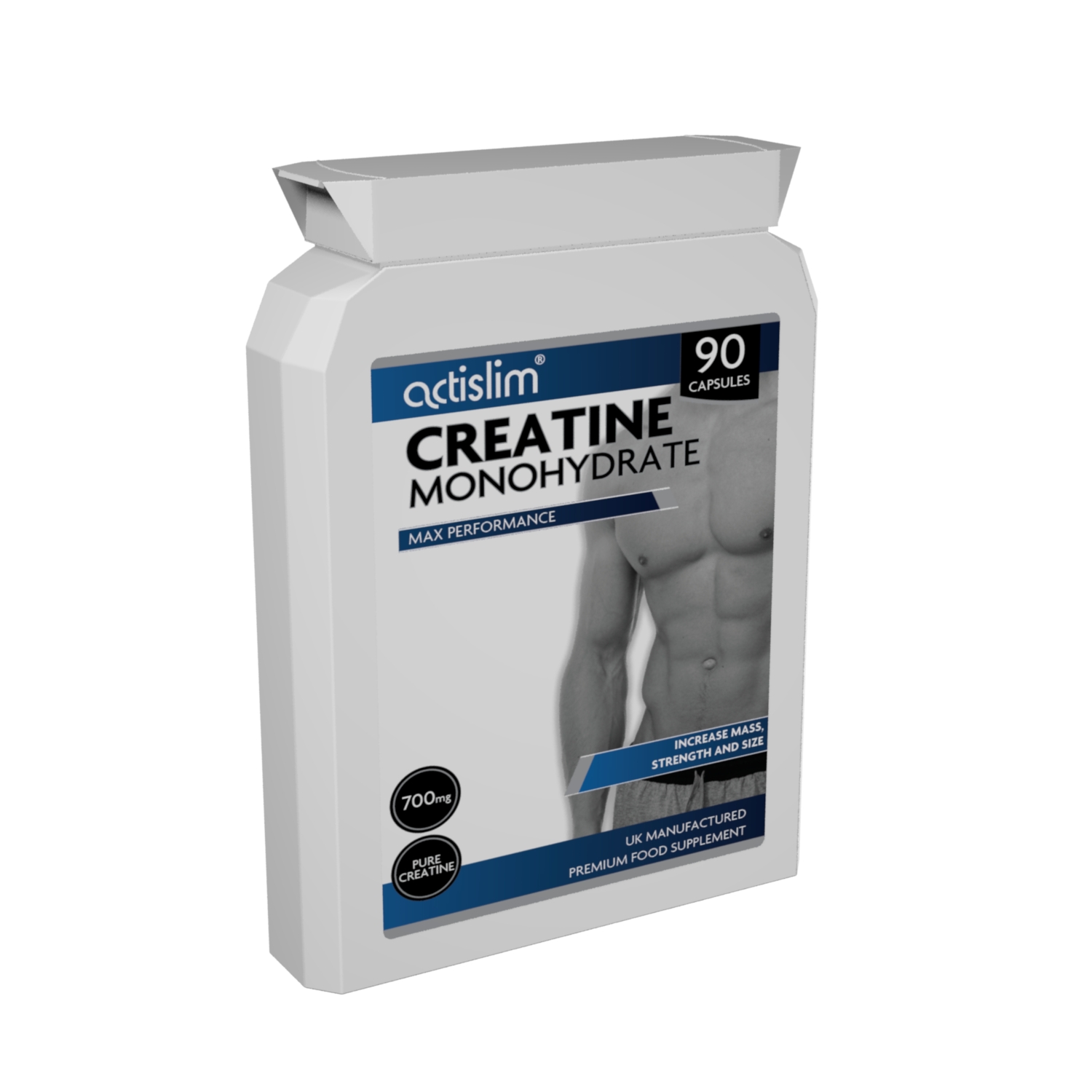 £4.95