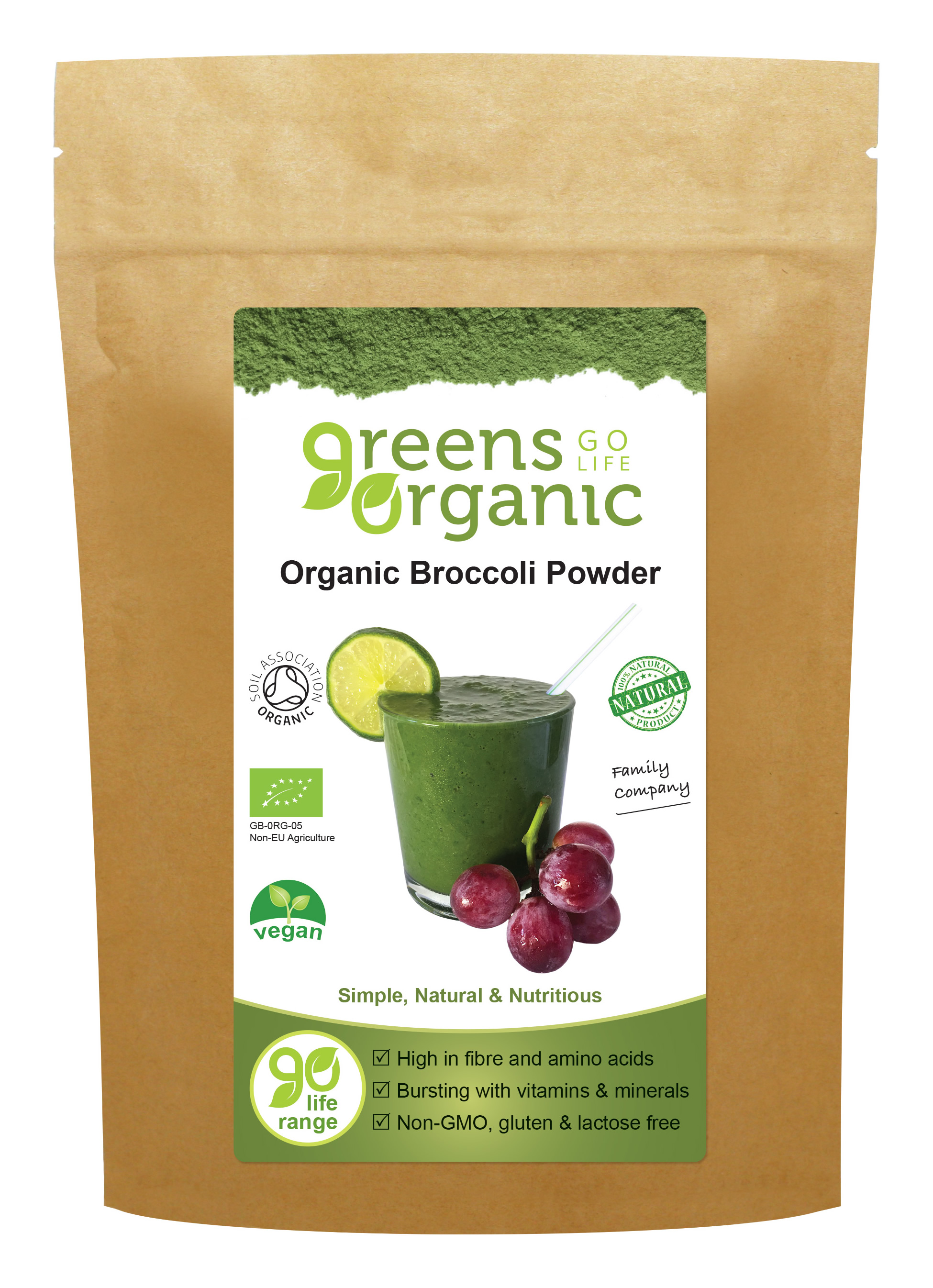 Greens Organic

Organic Broccoli Powder
200g
Bursting with Vitamin C, Iron & Amino Acids
Iron Contributes to the reduction of tiredness and fatigue
Gluten Free, Lactose Free
Suitable for Vegetarians, Vegans
Non-GMO and 100% natural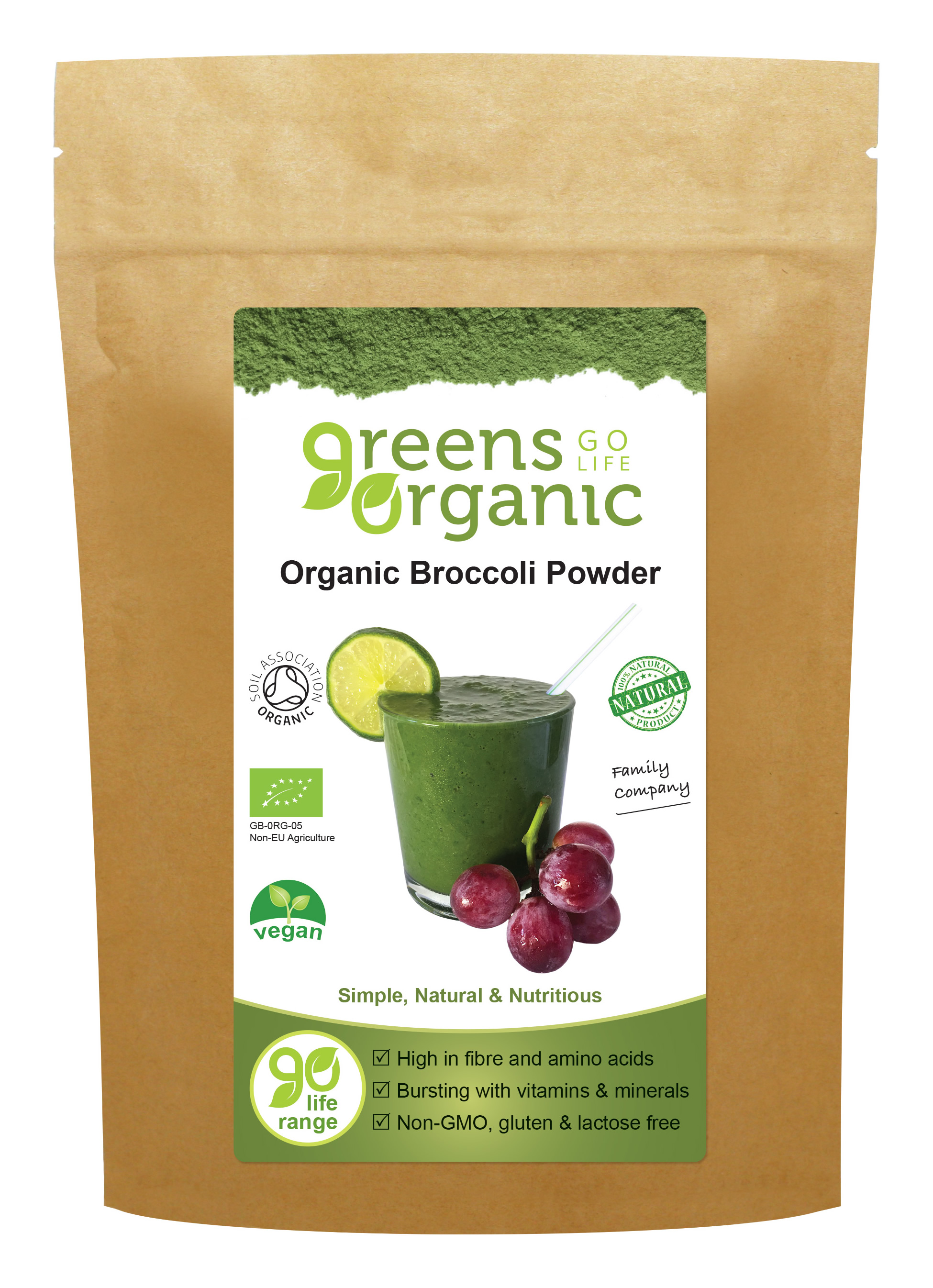 £8.95
A nutri-dense supergreen vegetable powder that's high in Protein, Iron and Fibre. It's easy to add that extra green vegetable boost to your life...
MORE INFO
Health & Beauty from within... Our Organic Broccoli Powder is rich in many vitamins and minerals that are important for your health and wellbeing. For example:
Flatter Tummies & Weight Loss.. Broccoli Powder can help as part of your diet plan, because it's high in fibre. High fibre foods help you to feel fuller for longer, so you're less inclined to over-eat.
Reducing Tiredness... The Vitamin C and Iron in Broccoli powder contribute to the reduction of tiredness and fatigue. Iron to normal oxygen transport in the body, and Vitamin C also increases iron absorption and contributes to the regeneration of the reduced form of vitamin E.

Skin & Gums… Vitamin C is important because it contributes to normal collagen formation for the normal function of blood vessels, bones, cartilage, gums and skin.

Protein contributes to a growth in and maintenance of muscle mass.

Broccoli powder is a natural, organic source of antioxidants including Vitamin C which contributes to the protection of cells from oxidative stress.

Mental Health... For your mental health, Vitamin C contributes to normal psychological function, and Iron to normal cognitive function.

Physical Health... Vitamin C contributes to the normal function of both the nervous system and with Iron to the normal function of the immune system.

Iron also contributes to normal formation of red blood cells and haemoglobin
You may also be interested in..
Packed with B vitamins, Zinc and IronContains all 8 essential amino acidsHigh in dietary fibre and delicious in smoothiesGluten Free, Lactose FreeSuitable for Vegetarians

VIEW

Packed with B vitamins, Zinc and Iron60% Protein with all 8 essential amino acidsVegan source of Vitamin B12Gluten Free, Lactose FreeSuitable for Vegetarians, Vegans

VIEW

Packed with B vitamins, Iron, Calcium, Zinc56% Vegan Protein with 18 amino acidsLow Fat, Low ChloresterolGluten Free, Lactose FreeSuitable for Vegetarians, Vegans

VIEW