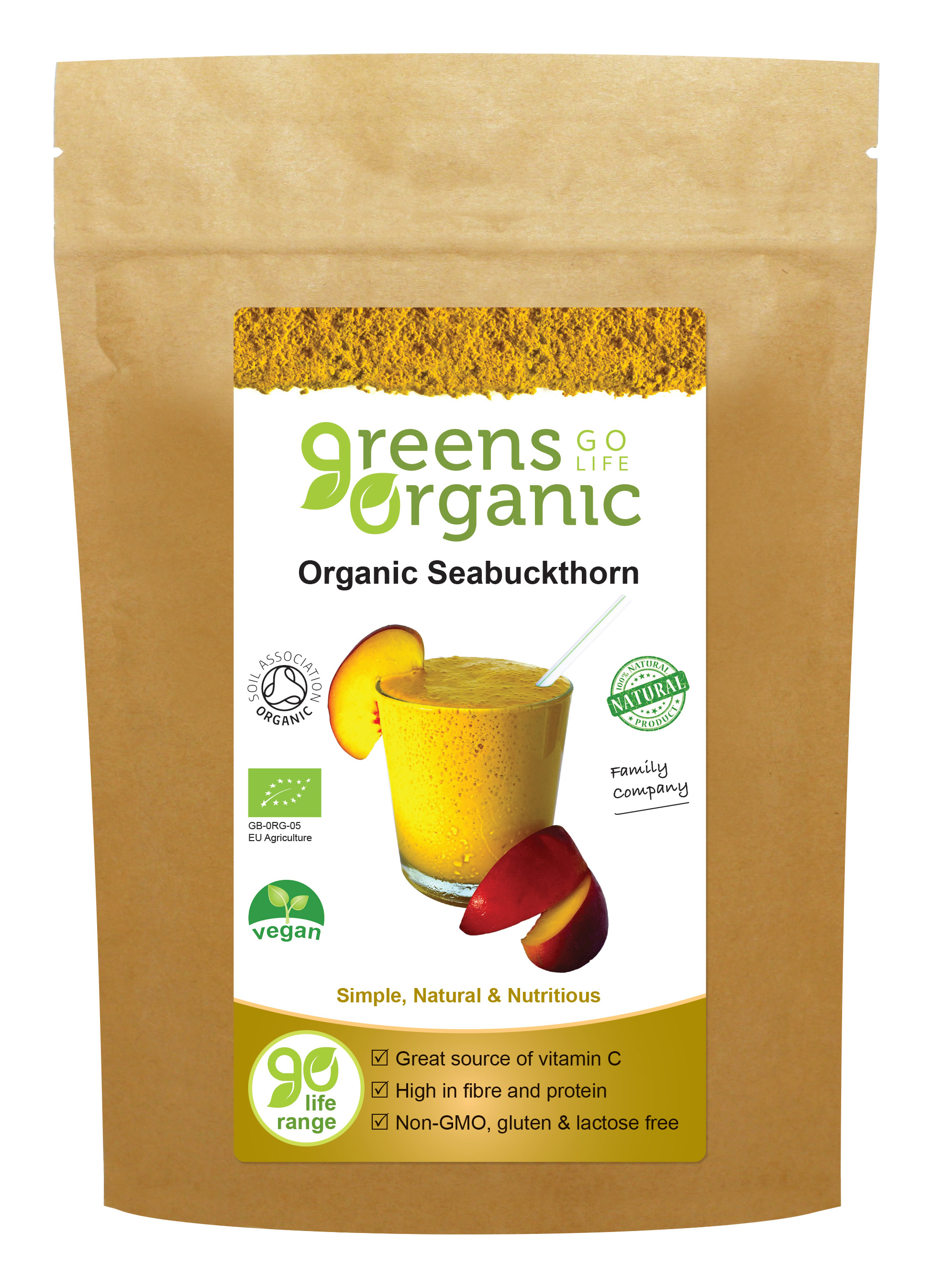 Greens Organic

Organic Seabuckthorn Powder
100g
Packed with Fibre, Omega 7 & Vitamin C
Vitamin C contributes to the reduction of tiredness and fatigue
Freeze-dried locks in the goodness
Gluten Free, Lactose Free
Suitable for Vegetarians, Vegans
BUY NOW
Sea Buckthorn are bright shiny orange berries, with a joyful fruity aroma and tart, lemony flavour that really add a fruity zing to your smoothies, and a spring to your day!
MORE INFO
Greens Organic Fact: Research is currently underway to to measure the impact Sea Buckthorn berries may have on the risk of cardiovascular disease. (International Journal of Food Sciences and Nutrition. 2014 vol65)
Ingredients: 100% Pure, Certified Organic Freeze-Dried Sea Buckthorn Powder.
Suggested Use: 5g - 15g (1 - 3 tsp) daily. Mix with water, juice or a delicious smoothie.
Our Standards: Organic is important to us. Our Organic Sea Buckthorn Powder is carefully monitored at every stage and meets the Organic Standards set by the Soil Association.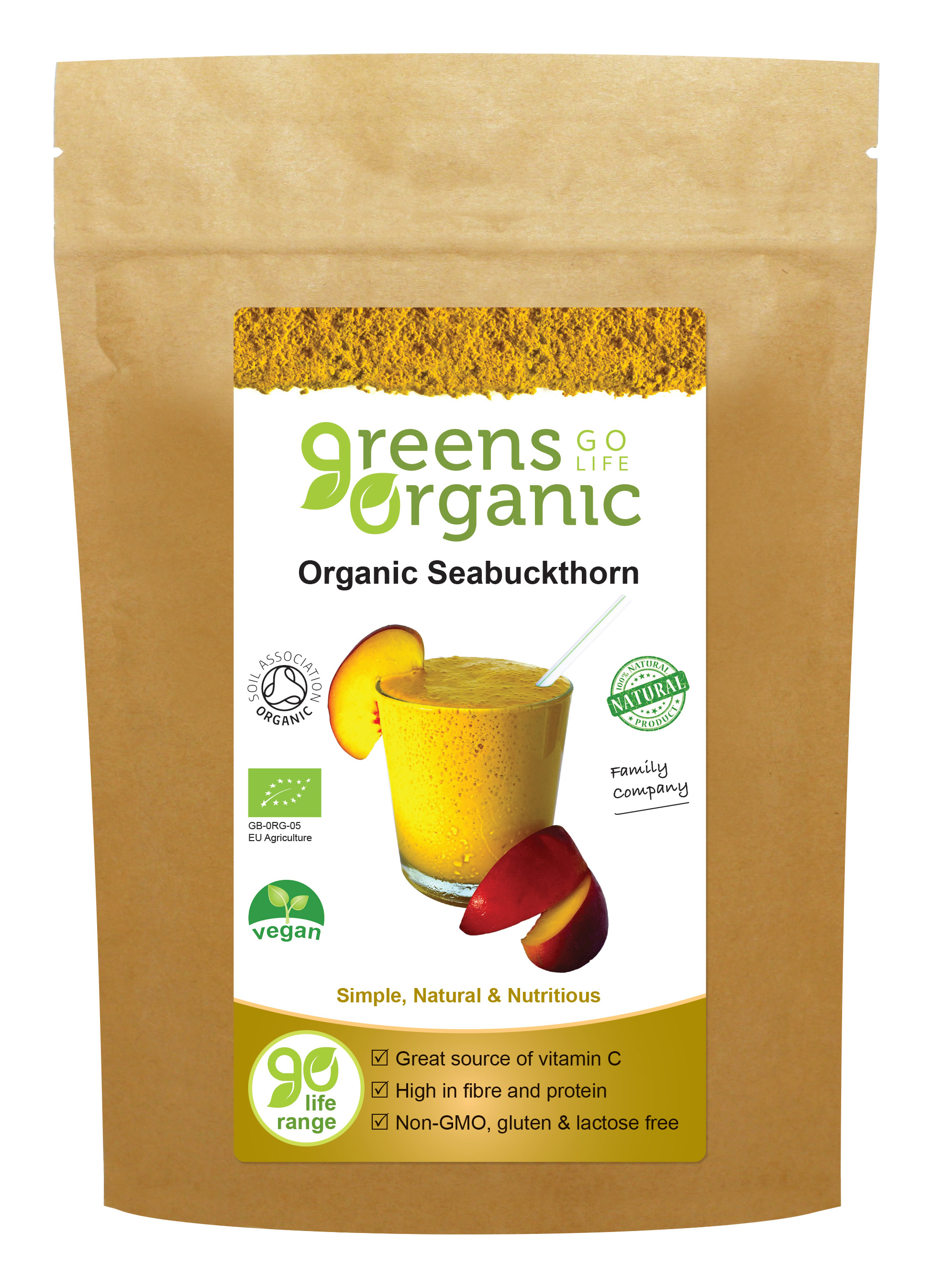 £8.95
You may also be interested in..
Packed with B vitamins, Iron, Calcium, Zinc56% Vegan Protein with 18 amino acidsLow Fat, Low ChloresterolGluten Free, Lactose FreeSuitable for Vegetarians, Vegans

VIEW

Packed with B vitamins, Iron, Calcium, Zinc56% Vegan Protein with 18 amino acidsQuick & easy to takeGluten Free, Lactose FreeSuitable for Vegetarians, Vegans

VIEW